One of the coolest things about making leather bags is working with our customers and getting their feedback on what their dream bag would consist of. Our newest design, the Brooklyn Voyager is the result of a collaborative process with a customer who loved our Kirkaldy Camera bag, but had a few modifications he wanted done to suit his personal needs.
While maintaining the general aesthetic of the Kirkaldy, the design evolved to a larger size (thereby more practical, accommodating a laptop), and gained an easy-access exterior pocket for essentials like a cell phone or keys. The other major change was the buckle – unlike the camera bag where a secure belt buckle makes sense (much more difficult for someone to steal your camera without you knowing, and you don't need to open the bag as often), he wanted something easier to deploy, that he could get in and out of quickly like our stud bolt closure.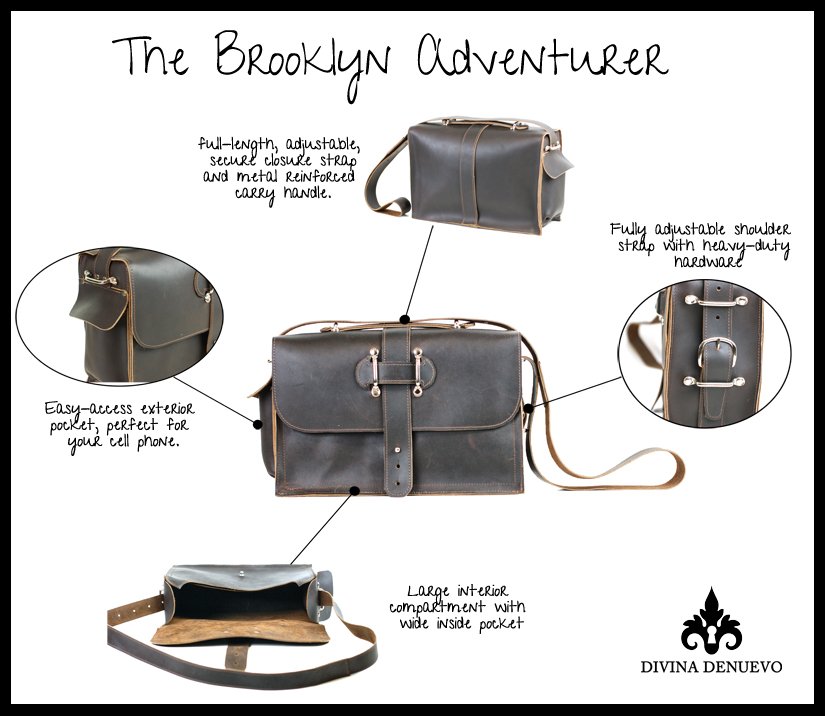 What was the result? This beautiful bag! It features our usual industrial grade nylon thread and heavy-duty hardware, but also has metal reinforcements in the handles to make sure they always stay secure.
Here it is in Chocolate Brown, but we're sure it'll look just as beautiful in any of our leathers.
What do you think? Do you like this design better than the original little brother, the Kirkaldy?
Want to have one of your own? It's available here in our online store.