Sometimes we take a break from filling orders to play around, and today was one of those days. After a late night in the studio of just playing around, we came out with this beauty.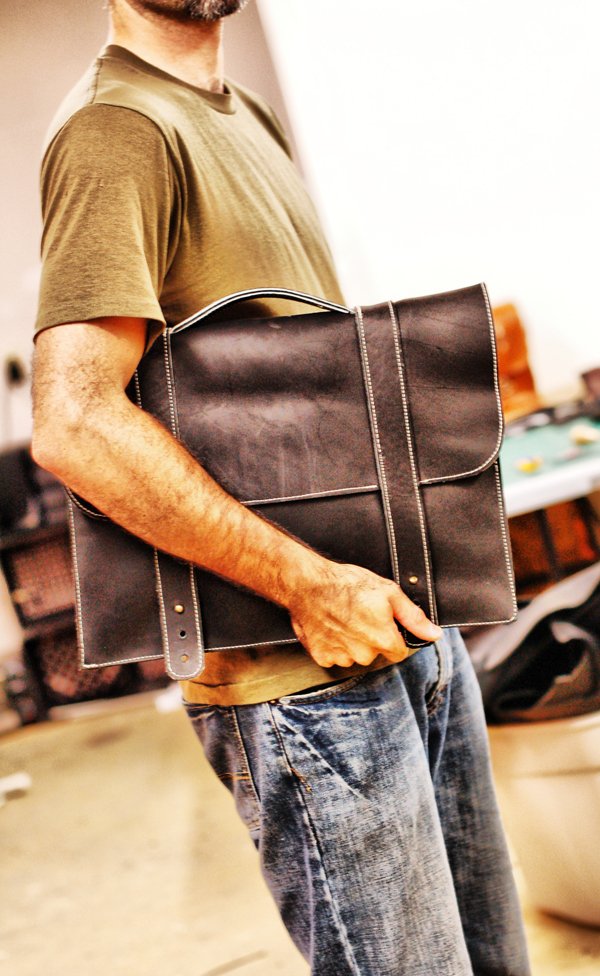 The leather we used is a delicious black boot leather that's sturdy and supple. We got it from a great company that's been making boots since the early 1900's, they're great guys down in Portland and they let us dive into their scrap bins and come up with their off-cuts.
It's made with white contrast stitching in industrial grade nylon thread, and closes with adjustable straps and bolts that are easy to open and close.
The back has a great little pocket for newspapers or things you need to reach in a hurry
It's both elegant and rustic – and Dave love's to be the model! What do you think? (Of the bag, not Dave!)