We were thrilled when one of our customers contacted us asking if we would consider making a custom version of our Barcelona Laptop Bag for her son as a birthday gift. He had received our Nottinghill Journal for Christmas, and she knew he would absolutely love the Barcelona, but wanted to make it a bit more personal.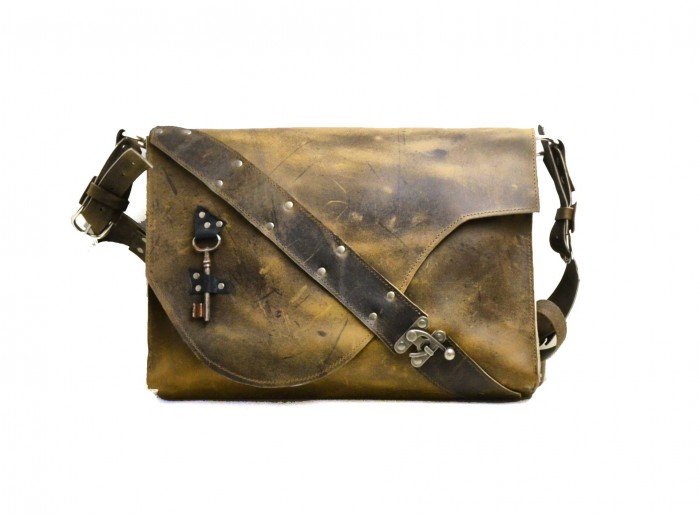 Most importantly, she wanted to ensure it would suit his needs. So she had us add a sleeve pocket for his laptop to be held separately from the main compartment, and added several different sized pockets for his gadgets, as well as pen holders.
To do this, we had to increase the depth of the bag slightly to accommodate everything.
She had the bag made in Crazyhorse Brown, and went for the convertible Harness Strap that allows you to distribute the weight on both shoulders for long distance walking.
The extra addition that we loved was the skeleton key. She knew her son loved the old keys we feature in our work so asked us to put one on the front of the bag.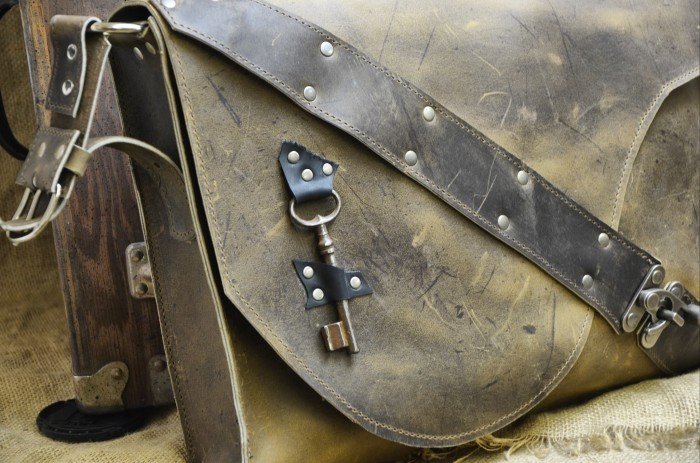 We loved how it turned out – but we're always nervous when sending out custom work, you never know if the person's vision is in line with yours, and there's always room for miscommunication.
When we sent her some quickly snapped photos of the bag (we were sending it directly to her son with a note from her inside, so she wouldn't see it in person), this was her reply:
"Oh Victoria; I literally have tears in my eyes and am trying to keep them from rolling down my face – this is absolutely GORGEOUS! Thank you SO much for doing such a beautiful job for my wonderful son; for being so patient with me through all the emails back and forth figuring this out, for taking pictures so that I would be able to see it as well, for helping me 'design' this fabulous bag, and for having your amazing shop on Etsy to begin with, so that I could even do this for him to begin with.

My words aren't enough to tell you how much this means to me. I am so, so grateful to you for everything; I can not WAIT to hear his reaction when he opens the package, and will leave a great review once he does (so you'll have more than just my enthusiasm! *smile*).

Looking forward to the interior pics as well – I'm already over the moon; can't imagine how enthused I'll be once I see those too! *grin*

You're amazing, Victoria – seriously! Stunning; seriously. Thank you, thank you, thank you!! 😀

Have a GREAT week! 🙂

Renee"
That response absolutely made our day!