It's December, and that means the month of gift giving! It can be hard to pick something for each and every person on your list – so we've rounded up some suggestions that will have all your bases covered. With all the running around you have to do, it's nice to have a 'one-stop-shop'. Also, all our work is customizable, so we can add that personal touch by putting a monogram on a wallet, bag, toiletry case – you name it!
[special_font size="30″ unit="px"]For Him[/special_font]
[logo size="20px"]For the guy who appreciates the finer things:[/logo]
Our Wet-Shaving Kit is an excellent gift for any guy who takes his grooming seriously. ($160)
Our Toiletry Case is perfect for the jet-setting gent – weekends away and business trips, this case will keep his bases covered. ($130)
Our Barcelona Laptop Bag has an eye-catching design and lots of room for everything. It can fit a 16″ laptop, power supply, and lots of notes! ($295-$310)
[logo size="20px"]For the minimalistic guy who likes to travel light:[/logo]
Our Kirkaldy Camera Bag is ruggedly handsome and will protect his camera during all your travels. ($225-$245)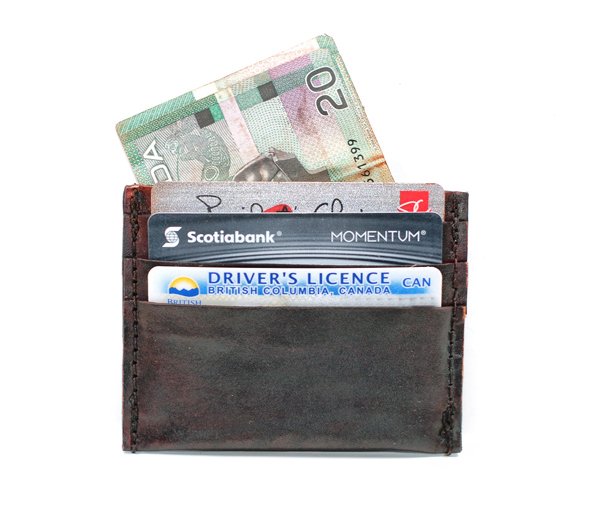 Our Super Slim Card Wallet fits only the essentials, perfect for fitting in the pocket of jeans. ($50)
Our Pop-Up Card Wallet is the coolest way to carry business cards – just pull the tab and the card pops up! ($35-$45)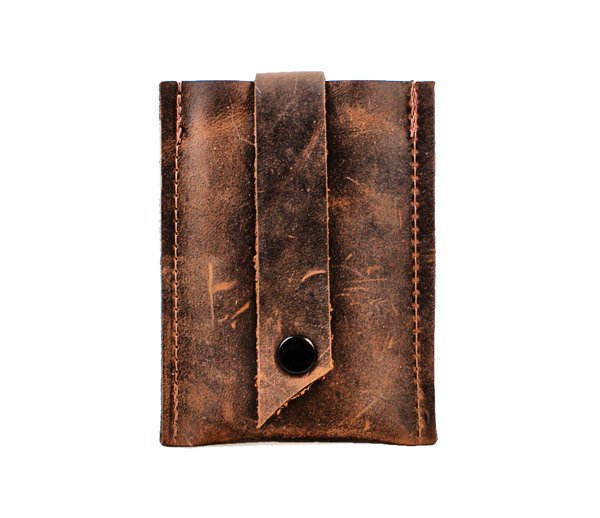 The Nottinghill Journal will be a perfect way to record his thoughts while on the go. ($65)
---
[special_font size="30″ unit="px"]For Her[/special_font]
[logo size="20px"]For the elegant lady in your life:[/logo]
Our Palermo Clutch is a classic envelope clutch with a beautiful embossed floral pattern. ($98)

The Seville Messenger Bag can fit everything and can be carried a few different ways, giving you a different 'look' to choose from. ($279)
The Chicago Leather Wallet is one of our most popular ladies wallet designs – it has enough room for all your cards, cash, cheques and more. If she usually carries a lot in her wallet, this is the perfect gift for her! ($85)
[logo size="20px"]For the casual girl:[/logo]
The Ayre Leather Messenger is a great bag for carrying everything, and is the perfect size ($140-$165)
The Edinburgh Leather Wristlet is perfect for a gal who doesn't carry much ($65)
The Hampshire Belted Leather Wallet fits the essentials: keys, cash and phone. Clip it around your waist for a night of dancing (carrying a purse in a club can be a hinderance), or wear it as a purse – either cross body or one shoulder! ($65)
---
[special_font size="30″ unit="px"]Stocking Stuffers[/special_font]
[logo size="20px"]Small gifts with big impact [/logo]
These are great for the stockings or for the people in your life who you just want to give a small token to: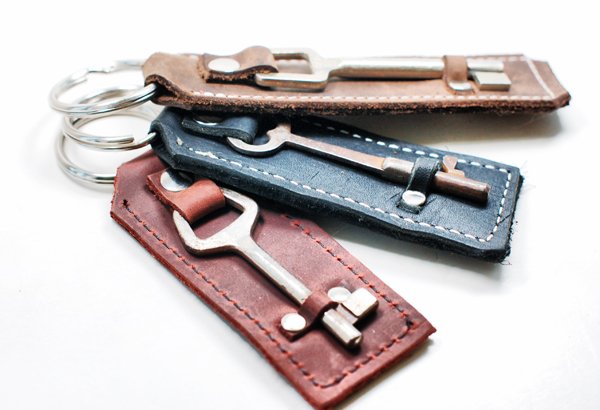 Our Key Keychain Fobs make fantastic housewarming gifts, and for the holidays they're especially great for the person who usually misplaces their keys. Also available with a Keyhole instead of a key! ($18)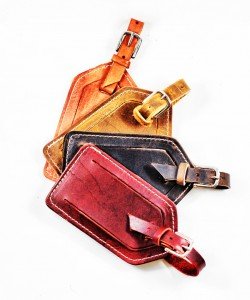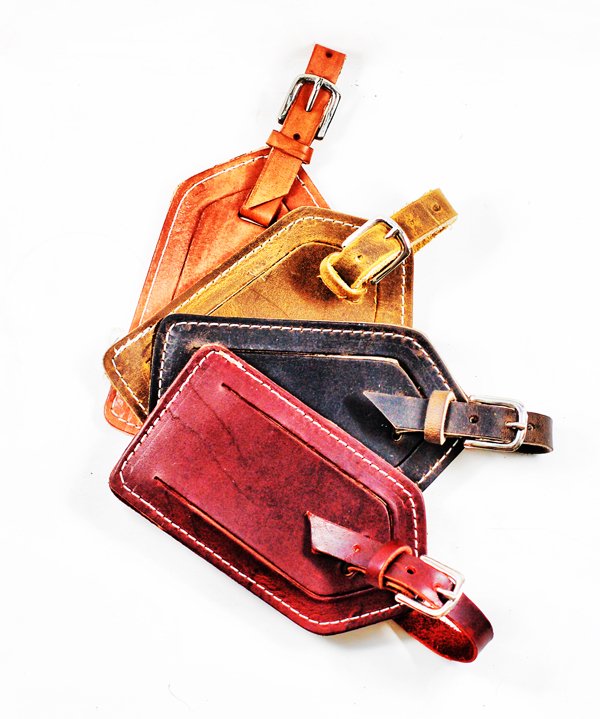 Our Leather Luggage Tags are great for someone who loves to travel, or is planning their big vacation for 2013! ($20)
Our Leather Cuff with an Antique Skeleton Key is a stylish accessory that can be worn with casual or dressy attire. It's a great conversation piece! ($35)
Our Leather Bookmarks are perfect for the bookworm in your life. We have inspiring and amusing quotes – or we can do your own quote. ($16)
There you have it – our suggestions for the best leather products to give the special people in your life. It means so much more when you give something that's been handmade, rather than something they could have walked in to any department store and bought themselves. The holidays are a great time to give someone something they wouldn't splurge on themselves. Even if you don't shop with us, we encourage you to buy local, and buy handmade. Etsy is a great place to source handmade items, as are your local craft markets. We'll be at Got Craft? on December 8-9, if you want to pick something up there!